THE BEST TRADITIONAL
YOGA STUDIO IN
HO CHI MINH CITY
OUR GOAL
Our goal is to bring 6,000-year-old Yoga from India to Vietnam and ensure our best services for your good health.
The yoga classes at Shiva Yoga has been extensively tested and are popular throughout the world. It has been customized by our master, Dr. Ashish Tripathi, to best suit the Vietnamese conditions.
WHY SHIVA YOGA?
Shiva Yoga is one of the best yoga studios in Vietnam. The only center in the city that is run by a qualified physician in yoga and natural medicine. All three teachers have professional qualifications and provide 200 classes per month in accordance with the specific needs of each individual to achieve maximum health and wellness.
Shiva Yoga has a spacious studio with modern facilities. Every class is tailor-made to ensure personal attention to every member in the class.
Join us, feel the difference! We care about you!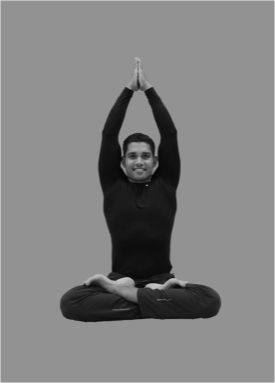 Dr. Ashish Tripathi
Born in the land of yoga and Ayurveda - INDIA, Dr. Ashish has a Doctorate in Yoga and Natural Medicine. He brings several years of experience as a naturopath and holistic healer to people living in Vietnam, apart from providing naturopathy consultations, advising people on their life style, diet, and teaching various healing methods of naturopathy.
He also teaches unique synthesis of ancient yogic styles with modern medical science that manifests into several styles of yoga. One of the things that sets Dr. Ashish apart from most yoga teachers is his intense interest of combining and customizing YOGA and MEDICAL SCIENCE to suit different personalities to attain maximum results.
He believes that the practice of yoga (ASANA) in its various forms such as hatha yoga, kundalini yoga, ashtanga yoga, vinyasa yoga, is meant to bring the body to a place where the mind is at peace, allowing the essential nature of the person to be revealed.
Dr. Ashish has been teaching and practicing yoga and naturopathy for over 15 years and completely believes that holistic medicine is a great tool to boost the immune system, reduce stress & tension, build confidence, prevent several diseases and increase happiness & personal awareness.
Apart from Dr.Ashish, there are several other teachers who work full-time and part-time under Dr. Ashish's guidance.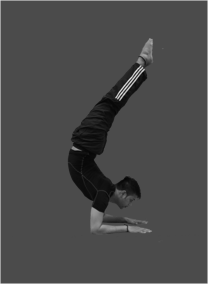 Anjay Kumar
Anjay comes from Ranchi in India. His basic training in yoga began at the age of five. He is well-versed in the art of 'artistic yoga' that gives his body tremendous agility and flexibility. During his formative years, he taught 'yoga for kids' in Indian schools, and has helped them win at several yoga competitions. After moving to Vietnam, his skills were further enhanced under the guidance of Dr. Ashish Tripathi. He has been a full-time Yoga instructor at Shiva Yoga for the past two years. He loves watching movies, listening to songs and trying out different cuisines in his free time.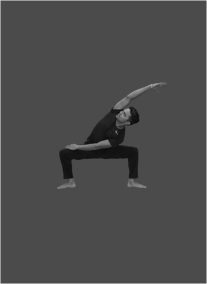 Naresh Kumar
Naresh hails from Hyderabad in India. A trained dancer, Naresh developed his passion for teaching yoga five years ago as he found his previous jobs gave him a lot of stress, while yoga and meditation helped him relaxed and feel energized. He has been living in Vietnam for last 2 years and enjoys teaching Yoga classes, Zumba and Bollywood dance. In his free time, Naresh loves to get behind the camera, dabble with photo & video editing softwares, and keep up with the latest in technology.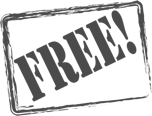 Book a 7-day free yoga classes trial. Confirm your seats now.